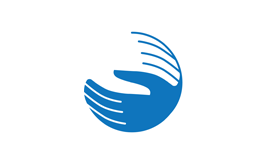 Summary
| | |
| --- | --- |
| Yield | |
| Prep time | 30 minutes |
| Cooking time | 45 minutes |
| Total time | 1 hour, 15 minutes |
Ingredients
1⁄4 c
cooked organic brown rice
20 oz
chopped organic spinach
3 clv
garlic (use garlic powder before list 3)
1 bn
fresh parsley (omit before list 4)
2 pk
feta cheese (omit before list 4 use other tolerated cheese like mozzerella)
pepper to taste (if tolerated)
Instructions
Combine rice, spinach, onions, eggs, parsley, butter, cheese, salt in pepper well in bowl.
In a separate bowl combine 1 cup whole grain flour according to your list-so spelt, brown rice, etc... I use Pamela's
with 2 eggs and add in good water and mix until it reaches the consistency of pancake batter.
Grease your baking pan with the butter or oil according to your list level
pour half of the batter over the bottom of the pan. Then pour the spinach mixture over the layer of batter
then over that pour remaining batter (there won't be a lot) over the top of the spinach mixture.
Put pan in oven for about 45 minutes-remove when golden brown