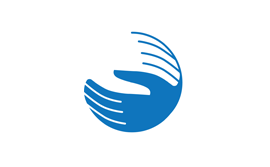 Most remember the day their IC started, or at least the day, they drew the last straw that broke the camel's back. The problem is, is that most people don't know anything about IC when it starts, so they don't understand what is happening to their body, let alone what to do about it.
Recently, a young person we know, having taken antibiotics for an upper respiratory infection came to speak with me. Her health has been perfect up until now, her diet fantastic, her life-style clean. One month after the antibiotic she took, she began experiencing bladder pain and urgency. She was going to go back to her doctor and explain that she had a bladder infection, but she thought to speak to me first. We discussed the series of events that had taken place in the last weeks of her life and went over a bit of history. As she explained, it did not take me long to figure out the cause of her bladder problems. There was an absolute and direct correlation between the use of this antibiotic and the beginning of her bladder symptoms.
There was no history of birth control pills, or alcohol use, or overuse of medication. In fact this patient has never been on any medication at ll in her life. She is quite young. She is very lucky that she was able to discuss this with someone who understands this condition, rather than going about these symptoms in a conventional manner which would surely have led to more antibiotics and a quick worsening of symptoms. This could have been the pivotal point in this young person's life where something so ordinary turned into something horrific.
It's now about ten days later, and it is already considerably better, perhaps about 70%. We will continue to work on this until it goes completely.
Understanding how your IC started is so important to the process of unraveling it. Education is critical. It's a part of what we do. Please go to @interstitialcystitisaltmed on instagram and ICAMA youtube where we are posting clips to educate to help prevent and treat IC and chronic health issues. https://www.youtube.com/channel/UCzgkAP06tlP3luldlIUJRRQ?view_as=subscriber