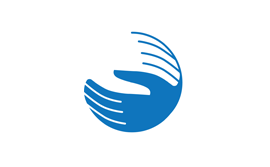 I suffered from IC for 6 years before I got to Matia.  I tried every Western treatment available which ultimately did nothing but make me worse.  By the time I got to Matia I was totally housebound, on around the clock pain meds and giving myself daily instillations of heparin.  Within 2 months of Matia's treatment I noticed a change.  Within 6 months I was much better and after 2 years I was completely without  any traces of my IC-completely symptom free!  It has been three years and I haven't had one IC symptom.
The most important thing that you must understand is that you must follow Matia's directions exactly.  Take the herbs exactly as directed and when she puts you on a specific diet and, most importantly, cuts out all your sugar you must follow this to a tee.  Whenever I veered off the diet I suffered set backs.  There are lots of herb changes as you progress so it's very important that you stay in touch with Matia as frequently as she prescribes. I can promise that you will get better if you stick with her and her protocol.  You must be patient. 
I also had concurrent fibromyalgia, severe constipation and depression along with my IC.  These conditions got better as I progressed through treatment and have required some more specific treatment over the last few years.  But these problems, too, have gotten much, much better.  I still have depression which requires anti depressant medication but otherwise I am drug free.
I remember how sick and hopeless I felt when I finally landed in Matia's office.  She immediately took control and put everything she had into getting me well.  You will never meet a more dedicated or caring person.  She is a miracle worker!
Sharon-L.A.