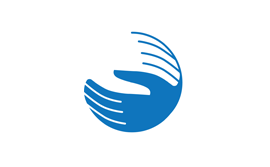 Hello Everyone,
It has been a great week. As I said in an earlier post, I continue to learn from all of you and from watching this process as time continues. This week I learned a lesson that I seem to learn repeatedly, and am myself stunned at how this happens too often.
Please remember to tell me about anything you are doing or taking. When I ask at the end of our conversation for you to confirm all that you are taking, please include everything you are taking. All prescription medications, all OTC medications--everything, not just what I have given you to take.
I discovered two patients taking supplements that I was not aware of that would have tremendously impacted my decisions had I realized. Every ingredient is critical, even, and especially, water. Each separate ingredient can be the difference between no pain and high pain, as in zero or 10. I had this happen this week as well.
Communication is so important--please remember everything is important!!
I also want to comment on how many people read my comments on sex. It was super facinating to see the difference in response between interest in anxiety, a common problem accompanying IC and sex! The difference in numbers is astounding. I realize that we must not talk about that enough. It clearly is something that is important to everyone. So, I will make sure to bring up more about that and invite more conversation on this very important part of the process.
Lastly I want to say that I am overwhelmed by the amount of positive and nurturing commentary that each of you are offering one another. Positive creates positive--so, I am thrilled to see that each of you are being extremely respectful and empathetic and contributing a lot of important information to everyone participating on the site.
Thank you to all of you for helping to make a difference. If you touch even one person you have helped to make a big difference in that person's life and everyone that loves them!
Dr.B