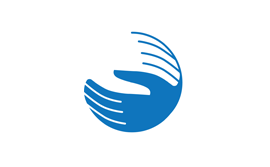 Well, we had an awful lot of views and reads this past week, but, no real commentary. I would love to invite questions or thoughts should any of you have something to share. I also get many people suggesting books lately. I love this. I would really love it even more if with any suggestion, a couple paragraphs could be written to share about the book and I could post it. I read every day constantly, but, of course, its hard to keep up with every book and every video. If you have something you felt is relevant to this, please share.
Also just a reminder, the second you feel sick-stop your normal protocol. That's the time to stop it fast. Viruses and bacteria feed off things that make you stronger-they cannot discern the difference. This includes probiotics except in very specific types of urinary and bladder infection. Even daily vitamins and simple foods like honey can strengthen an infection, so it is best to not include those when you know you are unwell. 
Starting on herbs like Ear formula, Gan Mao Ling, Goldenseal, etc.... is always a good idea once you have felt those initial feelings of being sick and you decide to stop your regular protocol. If you regular protocol includes those kinds of herbs they may be OK to continue, depending on what you are taking. In most cases, they are fine. 
It seems like every year the flu viruses are getting stronger and stronger, and definitely bacterial infections are becoming increasingly resistant due to the overuse of antibiotics. Taking herbs as a methodology to treat yourself or your family when you are sick in one thing that can be done to lessen this growing problem in today's health issues. Further avoiding antibiotics as much as possible help protect our GUT, which can be knocked down for at least 6 months post antibiotic treatment, which, as you all know by now, is fundamentally relevant to the health of the entire body.
Dr. M & B