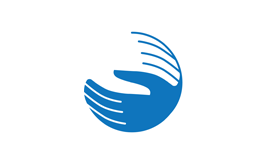 Summary
| | |
| --- | --- |
| Yield | |
| Prep time | 15 minutes |
| Cooking time | 45 minutes |
| Total time | 1 hour |
Ingredients
1 lb
ground beef, chicken or turkey
1⁄8 c
brown rice flour (or flour tolerated)
1⁄2 c
grated mozzerella or provolone cheese (leave out for list 1 and use what is tolerated better)
1 pk
rice lasagna noodles
Instructions
Boil water in large pot. Add oil to water. Boil lasagna noodles per directions on packet. In the meantime, cut up cauliflower into small florets. Add to skillet with butter and 1/2 cup water. Bring to a boil.  Reduce heat to low/medium, cover and let cook until tender, approx. 15 minutes or so. Drain. Take small spoonfulls of steamed cauliflower and put in blender. Blend all of it until it is pretty smooth. Add 1 tbsp dill, 1 tbsp basil and 1/4 tsp salt. Mix. Set aside.
Brown ground beef in skillet. Add remaining dill and basil and garlic powder.  Add 1/4 tsp salt.  Set aside.
In a cooking dish (not a 9 X 13, something a little smaller, doesn't really matter the size), coat bottom of pan with a little bit of olive oil (not much). Then spread a thin layer of cauliflower mixture. Add a layer of lasagna noodles. Add some cauliflower mixture over noodles. Sprinkle cheese over that. Add some ground beef mixture. Add layer of lasagna, etc. Continue until ingredients runs out. Put a little cheese on top. Cook in oven at 350 for about 20 minutes.