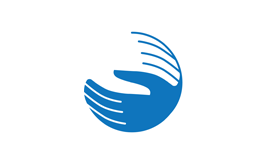 Summary
| | |
| --- | --- |
| Yield | |
| Prep time | |
| Cooking time | |
| Total time | |
Description
You could easily sub chicken for clams
Ingredients
2 1⁄2 c
spelt flour (plus extra for rolling )
1 c
unsalted butter (very cold, cut into ½ inch cubes )
2
dozen clams (I recommend cherrystone)
2 c
hot boiled potatoes (diced in ¼ inch cubes )
2
medium onions (chopped finely)
2 c
celery (diced finely )
Instructions
1. Combine the flour salt and butter in a food processor and pulse 6 to 8 times until the
Mix resembles course meal, with pea size pieces of butter. Add ice water 1 Tbsp at a time, pulsing until the mixture just begins to clump together. If you pinch some of the crumbly dough and it holds together, it's ready. If not, add a little more water and pulse again. If you do not have a food processor, you can mix the flour, butter and salt with a pastry cutter.
2. Remove the dough from the food processor. Knead the dough just enough to form two hockey puck shaped discs. Do not over-knead. There should be small bits of butter in the dough. Wrap each disc in plastic wrap and refrigerate at least 1 hour, and up to 2 days.
3. Soak the clams in a bowl of water first and then scrub them. Transfer the clams to a large pot. And ½ a cup of cold water, and steam the clams open with the lid closed. Do not let the mix come to a frothy boil. Remove the open clams from the pot, and separate the clam meat from the shell. Reserve the clam liquor. Chop the clam meat coarsely. Throw away the clams that did not open
4. Saute onions and celery in 3 Tbsp of butter until just golden brown. Add clam liquor and simmer until tender. Make a roux of flour rubbed with the remaining 2 tablespoons of butter and add to claim liquor, stirring until smooth, making a thin gravy. Add clam meat and potatoes, turning carefully so an not to make potatoes mushy. Add salt and pepper to taste. You may want to omit salt all together because the clams are naturally salty.
5. Remove discs from refrigerator. Let sit at room temperature for 5-10 minutes in order to soften just enough to make rolling out a bit easier. Roll out 1 disc with a rolling pin on a lightly floured surface to a 12-inch circle, about 1/8 of an inch thick. Carefully place onto a 9-inch pie plate. Gently press the pie down so that it lines the bottom and sides of the pie plate. Add filling to the pie. Roll out the second disc and place on top. Seal the pie crust. Wash the top of the pie with the egg and prick air holes in the top. Bake in a hot oven (450 F) for at least 15 minutes or until brown.
6. Fold in three and repeat this until the pastry has had four rolls, folds, and half-turns. The dough should now be ready to use.
7. Cut circles out of your dough with a cup. Place heaping tablespoon of filling in center. Fold over into half-moon and seal edges with a form. Prick a few holes on top. Cover with egg wash. Bake pastries 30 minutes or until golden brown.