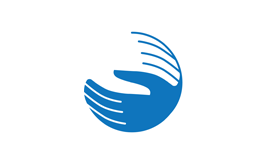 Summary
| | |
| --- | --- |
| Yield | |
| Prep time | |
| Cooking time | |
| Total time | |
Description
Gayla's Spinach and Zucchini Frittata
Ingredients
Instructions
8 eggs
Pinch salt
Butter and /or olive oil
An entire bunch of spinach
Zucchini
Cheese (optional)
Preheat your oven to 325-350 degrees.
Lightly beat 8 eggs. Add a pinch of salt. You could also beat in herbs like basil or dill.
Wash spinach and flash wilt in a pan and a bit of water. I'm not sure if this is necessary but I wasn't sure so I went ahead. Use a large fry pan without a plastic handle. Something that can be put in the oven. Add a bit of butter or oil and fry your zucchini lightly on a medium low heat until they are soft. My heat was too high and this resulted in my frittata having a crust that was too dark. Add your spinach followed by the egg mix. I whisked mine around in the pan very lightly just to spread the spinach out evenly. Cook in the pan for about 3-5 minutes. I then added a light sprinkle of cheese. Transfer to your preheated oven and cook anywhere from 10-15 minutes until egg is cooked through. Remove from oven and run a knife around the edge to loosen it up. Place a large plate over-top and flip. Serve with a piece of spelt bread, a large salad, veggies etc.