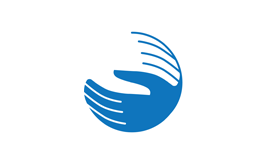 Summary
| | |
| --- | --- |
| Yield | |
| Prep time | |
| Cooking time | |
| Total time | |
Description
Cook asparagus and chop into very fine pieces (about 2 bunches). Chop up mozzarella, provolone or any other type of cheese tolerated. I used 5 pieces. Mix together and set aside. Can add basil or cooked onions, if desired and tolerated.
Instructions
Put 3 cups of flour on pastry board or counter top. Make "hole" in the flour and add in rest of ingredients, stirring with a fork in the middle until well blended. Continue stirring while adding in flour, slowly. When dough is no longer wet and there is about 5 tablespoons of flour left, start kneading. Knead for 10-12 minutes. When finished kneading, use rolling pin to roll out dough. Dough will be very tough to roll out. It may help to roll dough onto rolling pin and using fingers, knead it against the pin to stretch and then continue rolling out on board. Roll out until pasta dough is at least 1/16" thick, occasionally flipping over and dusting with left over flour.
Cut dough into 2" x 2" pieces. Take a teaspoon of stuffing and put in the center. Fold over and pinch edges to seal. Set aside to dry out or you can cook them right away.
Heat 4-5 cans of chicken broth. I use Healthy Valley. When it comes to a boil, drop in raviolis and cook until desired tenderness (5-10 minutes). Serve hot.
With this I served sautéed pieces of chicken in olive oil and basil as a side dish.
Note: stuffing can be altered. You can use cooked ground chicken, broccoli, cauliflower, ground beef (then boil in beef broth) cooked fish or any other combination you can think of. If you can eat potatoes, make mashed potatoes and add cheese and onions, then stuff into raviolis.
Enjoy!