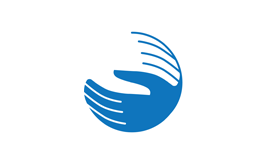 Summary
| | |
| --- | --- |
| Yield | |
| Prep time | |
| Cooking time | |
| Total time | |
Description
Karla's Quick Chicken Noodle Soup
Karla's Quick Chicken Noodle Soup
Ingredients
1
can Healthy Valley chicken broth (now, try this only a little at first because it has some pepper in it and turmeric and may bother some)
1
can Valley Fresh chicken (has only chicken, water and salt)
Instructions
Angel hair pasta (I just added about a handful-broken into thirds. I use DeBoles organic. It is organic durum semolina and organic Jerusalem Artichoke flour)
Small bits of veggies (I used califlower, but broccoli or asparagus would be good too)
Bring chicken broth and canned chicken to boil, add in rest of ingredients. Simmer until done.
mmm...just like Campbell's! (well, actually, better!)
Julie's Cauliflower Soup
Take whole cauliflower (add salt, 1.5 cups of broccoli, green onion, garlic, basil, thyme and chicken for flavor). Reserve 1/2 the cauliflower until the end. Cook that part for just a few minutes and puree everything. Simmer the pureed soup for a few minutes and voila!