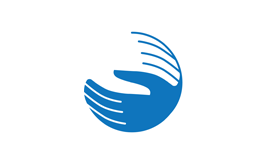 Summary
| | |
| --- | --- |
| Yield | |
| Prep time | |
| Cooking time | |
| Total time | |
Description
The hardest part of this soup is slicing the steak into thin, thin slices, but you can skip that step if you buy a package of pre-sliced "beef for stir-fry" from the supermarket or sliced beef for bulgogi from an Asian market.
Ingredients
1 lb
sirloin steak (cut into 1/8-inch thick slices about 1 1/2 inches long and 3/4-inch wide, or 1 pound pre-sliced beef (see headnote))
1 lb
baking potatoes (about 2, peeled and cut into 1-inch chunks)
1⁄2 lb
green beans (ends trimmed, if you can eat them)
1⁄4
canned low-sodium chicken-broth (Trader Joe's is okay - no chemicals and preservatives or homemade stock)
1⁄4 t
fresh-ground black pepper (if you can tolerate)
Instructions
In a large pot, heat 1 tablespoon of the oil over moderately high heat. Add half the steak and cook, stirring frequently, until well browned, about 2 minutes. Remove the steak with a slotted spoon. Repeat with another tablespoon of oil and the remaining steak. Remove the steak from the pot and toss all of the steak slices with 1/4 teaspoon of the salt. Reduce the heat to moderately low and add the remaining tablespoon of oil to the pot. Add the onion and cook, stirring occasionally, until translucent, about 5 minutes. Add the potatoes, green beans, water, broth, the remaining 1 teaspoon salt, and the pepper to the pot. Bring to a boil, scraping the bottom of the pot with a spoon to dislodge any brown bits. Reduce the heat and simmer until the potatoes are tender, about 15 minutes. Return the steak and any juices to the soup.
Make sure the steak is well browned before removing it from the pot;
those brown bits left on the bottom are essential for flavoring the broth.