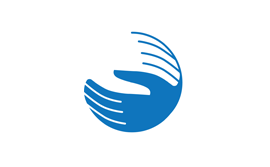 Someone told me some very disturbing news today about a person who killed herself bc she had IC and other chronic health problems.
I dont know more than this, but, I do know how heavy-hearted it feels to know that someone ended her life because she felt that she could never be healthy again. In thinking on this, I am reminded of how desperate a person can be to be truly heard when suffering with chronic illness. And, how many accusations of "this is in your head" kind of mentality faces them. When I listen to stories about anyone, but especially a young person ending his or her own life I think to myself--did anyone listen?
And, even if someone IS listening, often, they dont know what to do with this information. With interstitial cystitis and other related conditions, the problems are indeed mind/body, but not in the way that is often implied. And, it is only when someone can take a person and listen to their journey towards unhealthiness that their disease can be truly understood and addressed.
I myself was once unheard, and struggled towards wellness. I understand what it is to not be taken seriously. I am deeply sorry to hear about the loss of this woman that I didnt even know. I hope each of you feel listened to, and if you know someone who needs an ear--lend one. You never know, you could be saving a life!